June 22 & 23, 2019
Click

HERE for
Pre-Entry Counts
(when available)


June 22 & 23, 2019
Flyer
(PDF Format)

Puppy/Veteran
Match Flyer
(PDF Format)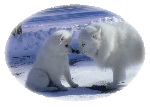 Please click on the graphic below to view images taken from our
Past Trials/Shows:




Subscribe to our
Upcoming Events Announcements

Just need directions
to the Westfield Fairgrounds?
Click HERE

For Google Map directions,
Click HERE.
Tiny URL

PDF Directions
HERE








June 22 and 23, 2019
Download Flyer HERE

Show Schedule

The following is being offered:

4 UKC Rally Obedience Trials

!!! Rally ObedienceJudge Change Notice !!!

Ms. Diane Cohn will be replacing Ms. Barbara Burri for all 4 trials.

4 UKC Conformation Shows
Including JS and Altered.
TDA, Groups & BIS will be offered for
Regular & Altered!!

Effective January 1, 2019 you must use entry forms with the following revision date:

Performance: FO135FBL/Rev. 10-18
Click HERE for Performance Entry form.


Conformation: FO136FBL/Rev. 10-18
Click HERE for Conformation Entry form.


Only Pre-entries with emails will receive a confirmation notice from the Event Secretary.