Official Photographer at these shows will be
Smiling Wolf Photography!
Please click on the graphic below to view images taken from our June Trials/Shows: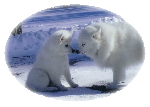 Puppy/Veteran Match Flyer
(PDF Format)




Flyer
(PDF Format)

Subscribe to our
Upcoming Events Announcements

TL # Rules & Breed
Eligibility Info Update
(effective 7/15/2013)

Just need directions
to the Westfield Fairgrounds?
Click HERE

For Google Map directions,
Click HERE.





September 27 & 28, 2014




June

TL's Available at these events.

4 UKC All-Breed Conformation Shows
(Breed & Groups)
(Best in Multi-Breed Show/Reserve Best in Multi-Breed Show)
(BSDs not offered)

4 UKC All-Breed Junior Showmanship Shows

4 UKC All-Breed Altered Conformation Shows
(Breed - No Group competition for Altered)
(Altered Best in Multi-Breed Show/Altered Reserve Best in Multi-Breed Show)
(BSDs not offered at these events)